Breath of Light: Group Breathing (Saturday afternoon or Sunday night)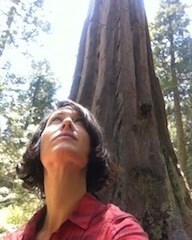 Breath of Light: Group Breathing (Saturday afternoon or Sunday night)
Saturday, July 13, 3:30-5:30pm
Sunday, July 14, 7-9pm
Choose either Saturday or Sunday, not both, please.
----------------------
Total price: $35 if registered in advance. ($40 at the door if not pre-registered and if space allows.)
Deposit: $15 non-refundable deposit required to register. Balance due at time of class by cash or check made out to the presenter.
----------------------
Everyone welcome! Space is limited — please register early.
Open your senses, cleanse your body, and feel how alive you are. To be alive, we must breathe. So often we forget to breathe and forget that we even are breathing. Our breath is a deep and constant source of nourishment for all of our cells. It allows us to subtly exchange life force with every living thing outside of us, with each breath in and each breath out.
In times of stress and exhaustion the breath becomes restricted and shallow, contracting our bodies and perspective. Breathwork is a simple and effective tool to purge the body of unnecessary emotional baggage, to clear physical and energetic blockages, to bring us into the present moment and into a more clear and focused relationship with ourselves.
Learn a simple and focused two-part pranayama-based breathing practice that will stimulate the cleansing and healing intelligence of your own body.
This class can be a complementary addition to your current practice or an inspiration for the beginnings of a new one. Our internal wisdom is accessible, just by breathing in and breathing out.
----------------------
Instructor: Tanya Hughes
Tanya is certified in the Arvigo Technique of Mayan Abdominal Massage, which focuses on skillful and heart-informed bodywork. Her approach is solidly grounded in over a decade of study of soft tissue bodywork, anatomy & physiology, yoga, meditation and breathwork. A believer in the healing power of consciousness through touch and breath, Tanya focuses on inspiring increased body awareness and self-care as a pathway to optimal well-being.
sold out